National Wholesale Insurance Brokerage Strengthens Bench with the Addition of Three New Brokers
Explosive Growth Fuels Need for a Deeper Bench
October 2021
National wholesale insurance brokerage, Founders Professional, is very excited to introduce our newest additions to Team FoundersPro – Jacob Frost, Kyle Hermansky and Gracen Boatright. All of whom will be joining Founders Professional to support the brokerage's dynamic growth.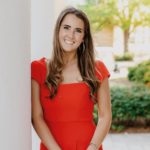 Gracen Boatright is joining Founders Professional as an Assistant Broker. Originally from Thomaston, Georgia, Gracen is a recent graduate of the University of Mississippi with a degree in Risk Management and Insurance. She will be based out of  our Tampa, Florida office and will help in developing and running a new small business unit within Founders Professional.
Gracen says "I'm excited to work for a company that values hard-work and developing young talent, and can't wait to be in Florida!"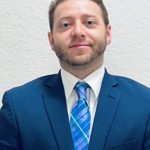 Kyle Hermansky is joining Founders Professional as an Assistant Broker to support our growth on the West coast. Originally from Cape May, New Jersey, Kyle is a graduate of Montclair State University with a Bachelor's Degree in Marketing, Sports, Events and Tourism. Kyle is looking forward to diving deeper in to the world of hard-to-place insurance. He will be assisting our West coast team with the underwriting and processing of new business and renewal submissions.
"I'm looking forward to expanding my professional career in insurance and contributing to the current and future success of FoundersPro!" commented Kyle.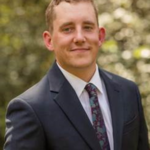 Jacob Frost is joining Founders Professional as an Assistant Broker in our Saint Petersburg, Florida office. Jacob was born and raised in Colorado, but later moved to the Tampa area with his wife and two dogs to work for Esurance in their claims department. Jacob lives in downtown Saint Petersburg, and loves to play golf, watch football (Go Broncos!) and spend time outside. Jacob will be assisting the Miscellaneous Professional Liability insurance team at Founder Professional with their daily operations and special projects as needed.
Robb Williams, President of Founders Professional, commented  "FoundersPro is growing by leaps and bounds due to our excellent reputation as a National Broker that is 100% focused on Professional and Management Liability.  In order to stay ahead of our growing needs, we have always hired and made key investments ahead of time, so we are never behind.  We're very excited to continue to attract great people like Gracen, Kyle and Jacob to join our team.  We're looking forward to watching them grow and enjoying their career along the way!"
About Founders Professional
Founders Professional is a national wholesale insurance brokerage focused exclusively on the placement of management liability & professional liability insurance risks. The Founders Professional practice leaders and their respective teams have deep expertise and market access in the areas of Architects & Engineers, Law Firms, Healthcare/Life Sciences/Social Services, Cyber Liability, Management Liability, and Miscellaneous Professional Liability Insurance. Founders Professional represents a majority of the admitted and surplus lines insurance carriers that focus on professional liability insurance in the United States, additionally representing many exclusive or semi-exclusive programs.
For additional information, contact Aaron Lipson at 312.848.6970 or aaron.lipson@founderspro.com.