Do You Carry Enough Insurance to Work with Us?
What do you do if a project comes along that you want to bid on, but you don't have enough insurance in place to comply with the contract?
It's becoming more and more common for Architecture, Engineering, and other Design firms to bid on contracts that require them to carry higher limits of insurance than they most likely currently have in place. While sometimes they can negotiate this requirement, many times they need to look at increasing their limits of liability if they want to engage in a project. Firms have options to comply with this requirement – such as increasing their practice policy limit, having their current insurance carrier add a project specific excess endorsement on to their current policy, or by purchasing a stand-alone project specific excess insurance policy. When going through the process of increasing their insurance limits the insured should understand the importance of handling this properly, otherwise what they think is being covered may not be.
Once an insured knows a higher limit of liability is required and the contract is signed, they need to immediately get their higher insurance limits in place. It's extremely important that they seek the increased insurance limit prior to providing any work for their client under the contract. We often see insureds start their design work, and – just before construction begins – they ask for the higher limit to be put in place. While carriers will generally accept this practice as long as no actual construction on the project has already begun, it could cause a problem for the insured down the road.
The insured needs to realize that the retroactive date of the increased limit is the inception date (the date they accepted the increased limits) and any work the insured did PRIOR to increasing their limits would not be covered by the new higher limit. The work done prior to purchasing the increased limit would only be covered by the primary limit of insurance they already had in place. So, if a claim or circumstance should arise regarding any work they did prior to the retroactive date, the insured could be in breach of their contract.
It's essential for insurance agents to remind their architecture, engineering, and design clients of the importance of meeting all contractual requirements prior to providing any work for their clients.
About the Author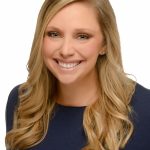 Jackie Jacobs, RPLU is a professional liability insurance broker for national specialty wholesale insurance brokerage, Founders Professional. Jackie has spent over a decade in the professional liability space – assisting retail insurance agents find solutions for their tough professional liability clients. Jackie can be reached directly at Jackie.Jacobs@founderspro.com.